Somehow, we're back! Episode 2 is in the books and we have our second elimination and it's a shocker! Tina leaves, despite being heavily suspected by quite a few people after the first week! We're also joined by Ben this week to recap the episode!
In our recap – I am on high alert for more nostalgia, Logan confirms his hatred of a particular baked good, Ben learns of the Legend of Ellie Lust, we speculate whether the final challenge of the episode was even possible and there's some predictions finally!
In our season-long predictions pool, Michelle has lost her first person, meaning her team is down to just Miljuschka & Nathan. Logan's team is still Jaike, Claes & Johan and my team is Buddy, Leonie and Rob. The question is – will next week be the first one with a Switch used?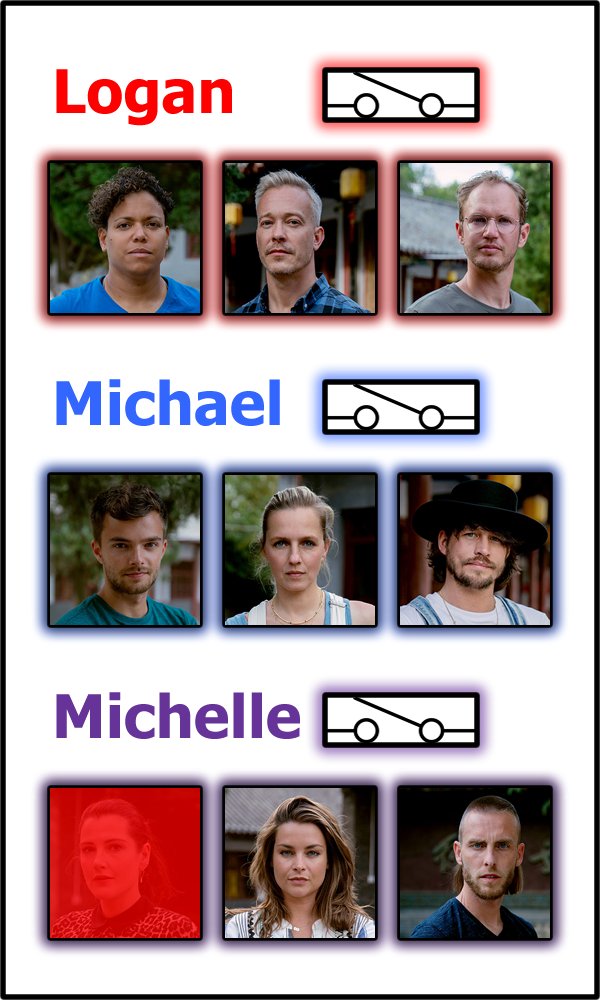 We're just eight weeks away from the finale, so if you're tweeting about the show or to anyone involved in the show, don't forget to use the hashtag #MichaelNeedsVIP in addition to #rtvwarriors.
We will be back, same time, same place next week!