We are back again, and Logan is wearing black as he mourns the loss of his Mole! Episode 3 saw the departure of Jaike and it was another huge shock for him!
In this episode, Michael gloats about the elimination, Logan reveals the first part of his travel plans, we question whether Production left a legacy at the statue park, there's another week of Nostalgia Watch, there's some fact-checking on wedding anniversary gifts, Buddy's comedic stylings leads onto a discussion about navigating around in China, we still try and predict the Mole and then try and guess who's going home next.
In the predictions pool, Logan has lost his prime suspect and first team member, meaning his team is down to just Johan & Claes. Team Michael is still standing strong with Buddy, Leonie & Rob and Michelle's team stays as Nathan & Miljuschka. Once again, no switches were used, so these are the teams as it stands! With potentially only three weeks left to use them, will next week be the first where a Switch is used?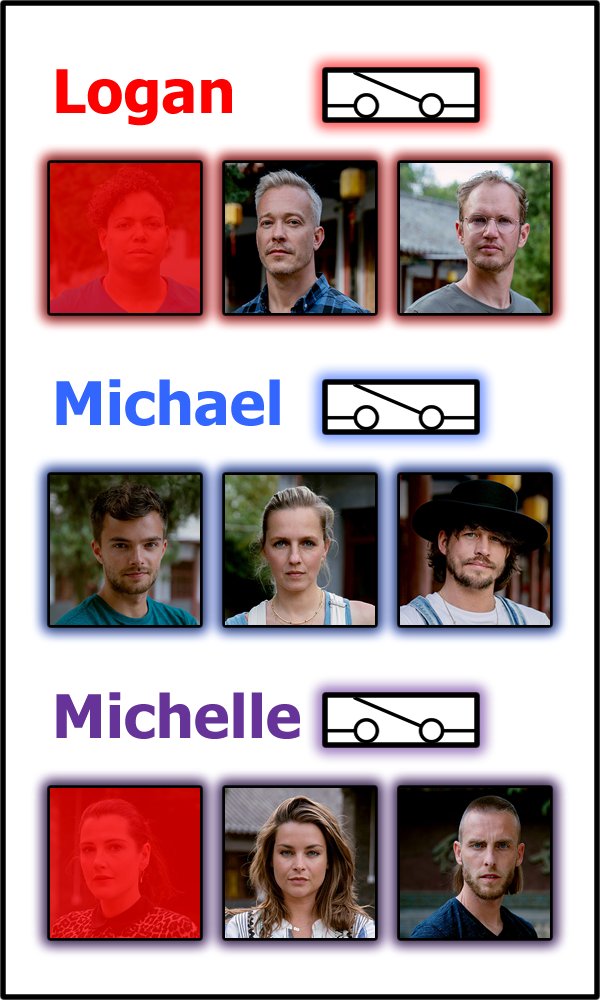 We're just seven weeks away from the finale, so if you're tweeting about the show or to anyone involved in the show, don't forget to use the hashtag #MichaelNeedsVIP in addition to #rtvwarriors.
Logan & I will see you next week for another recap!