We are back again! Episode 4 saw the traditional non-elimination episode, leaving all seven candidates intact!
In our recap:
Logan picks a fight with the Coronavirus.
Michael wonders when the next bit of Belgian Mole news is coming.
The episode title is familiar for one of us.
We wonder whether there were any advantages in the vases.
Did Rob have to leave his hat on?
How is it possible for Johan to be such a klutz?
Are they actively trying to stop the pot being small this season?
Why was Rob's black exemption mentioned?
What is the one stereotype that Chinese & Dutch people share?
We finally learn something about Claes.
How could Logan have avoided being spoiled in the car park challenge?
We learn some Canadian slang.
Logan learns about dungarees.
Why was the Path of Temptation never done in an English-language season?
What contingency plans were there?
There's another pool update.
Who do we suspect?
Who's going home next?
And how important will next week's episode be?
With there being no elimination, nobody lost a team member this week and there were no switches, meaning we have threwks left of switches and still all three intact!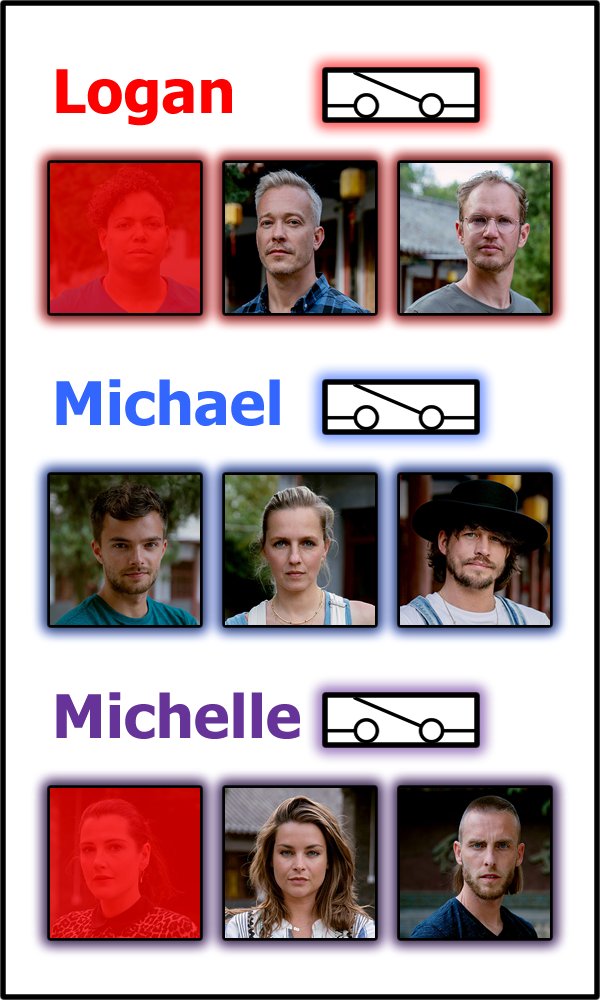 We're just six weeks away from the finale, so if you're tweeting about the show or to anyone involved in the show, don't forget to use the hashtag #MichaelNeedsVIP in addition to #rtvwarriors.
We will be back next week as always for more Mole Hunting!