We are back again! Episode 5 saw the departure of Johan and whilst Logan is devastated, it's not a major surprise – nobody in the history of the world suspected him this week!
In our recap:
Logan forgets a major thing he's done this week.
We have a weather chat.
How could the Super Mario World challenge been harder?
How would I do on The Circle?
Why do American hosts stay with their shows for so long?
Is Amazing Race going to be cancelled?
How should the Mole have played the market challenge?
How did Johan earn a surprise fine?
Why didn't we see Johan's hotel room?
We find Sinan hiding in the last challlenge.
What did the fans say?
Is Nathan choosing money suspicious?
I think of a trick to the fan challenge.
Has anyone actually identified the Mole yet?
Will Logan use his Switch?
We make some more predictions.
And there's our first bit of De Mol Belgie news for the year.
In the predictions pool, Team Logan has lost their second person, meaning his team has just one person left – Claes. Team Michael is still three-strong with Buddy, Leonie & Rob and Team Michelle has two people – Miljuschka & Nathan. Yet again, nobody used a Switch meaning that we have just a week and a half to use them all and all three Switches still intact!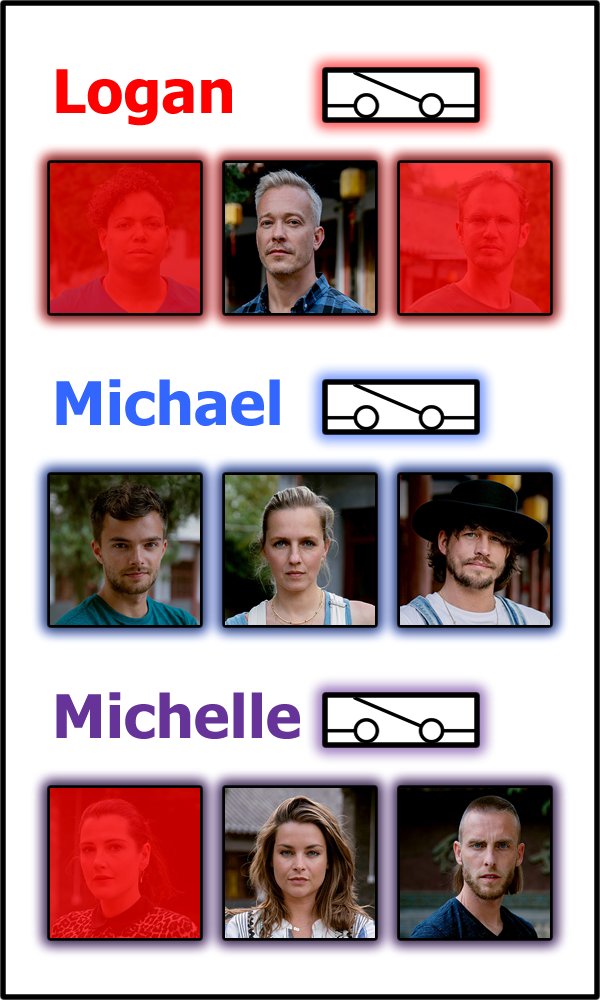 We're just five weeks away from the finale, so if you're tweeting about the show or to anyone involved in the show, don't forget to use the hashtag #MichaelNeedsVIP in addition to #rtvwarriors.
We will be back next week as always for more Mole Hunting!